We can help you shed unwanted weight. From Body Light and effective weight loss plans to nutrition and health, we have weight loss solutions customized for you. Are you looking for body contouring, waist trimming and fat loss services? With one of our packages you can reduce fat and sculpt your body in specific problem areas.
Safe & Easy!

Body Light technology can help you see slimming results after just one session with one of our proven weight loss systems.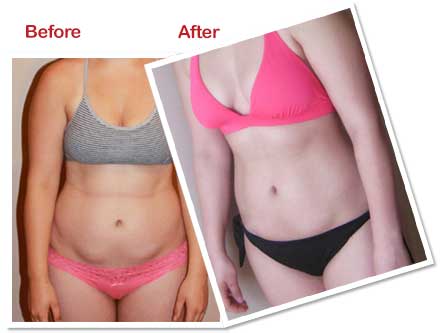 Whether due to genetic predisposition or lifestyle issues, many of us have trouble eliminating fat from certain areas of the body with solely exercise and diet. For women, excess fat is often found in the thighs, while men commonly carry this weight in the stomach. Body Light technology is able to target these areas, liquidate the fat, and provide an easy, painless waist-slimming solution, a stark contrast to traditional body contouring procedures such as liposuction and gastric-bypass surgery. With our Body Light lipo system, 6 sessions over two weeks resulted in an average of 3-5 inch circumference reduction*, a drastic change of more than just one size for both men and women*. Many clients describe these 10-15 minute sessions as relaxing, even Zen.
"In 9 sessions I've lost over 5 inches across my mid-section. I look and feel like I am 20 again!" – Tricia
This quick and easy fat loss procedure provides predictable spot reduction with no pain, no weight loss drugs, and no invasive surgery.
Find out about Body Light and LipoLaser Technology, today.
John Mooney, D.C.
Slender Body Solutions
Premier Healthcare & Sports Clinic
1980 Broadway Placerville, CA 95667
How LipoLaser Technology Works:
*Results may vary from person to person. No individual result should be seen as typical. These statements have not been evaluated by the Food and Drug Administration. Below are merely personal stories and do not guarantee success.